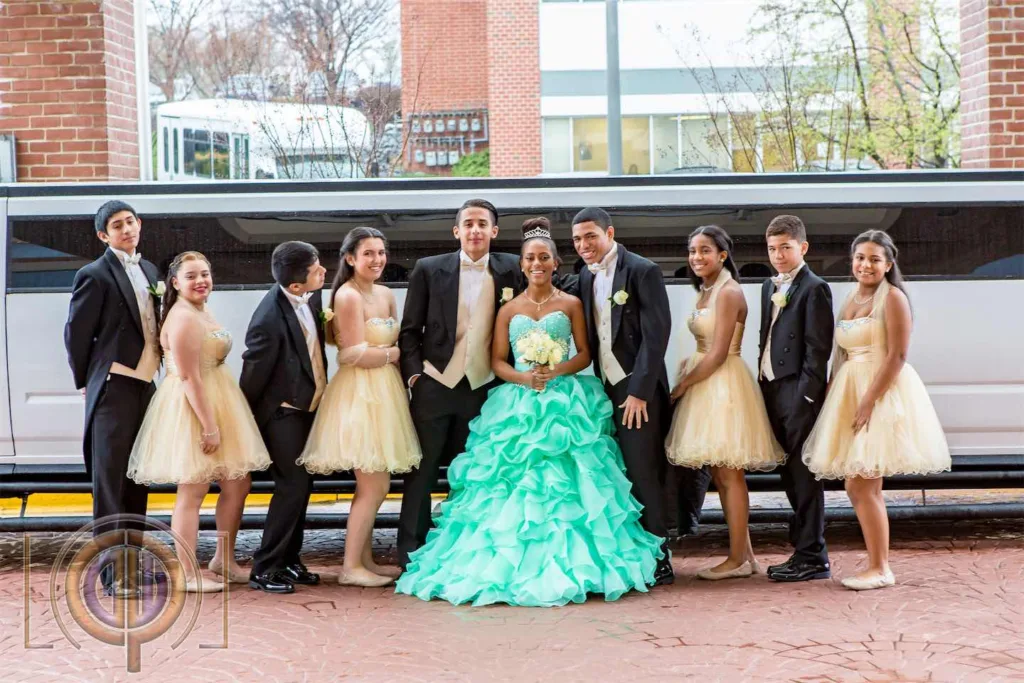 The Quinceañera Court of Honor is a rite of passage in the Latino custom of a Quinceañera. Every court of honor is different and varies in size. Traditionally, the Quinceañera court is comprised of 7 females which they are referred to as the Damas, and 7 males which are referred to as Chambelane's. The Chambelane's are the escorts of the young Quince. The members of the court represent the age of the young girl prior to her fifteenth birthday. The court along with the young Quince makes up 15 in total, hence the age at her birthday. Members of the court are normally dressed in formal attire and consist of her closest friends to cousins and/or some form of a relative to the young girl.
If you are planning a Quinceañera, contact us so we can help make your Quinceañera one to remember for a lifetime! We offer Event Planning, Day-of-Coordination, Event Design & Decorating, Floristry, Balloons and Pipe & Drape. Contact us today to get started!
A Quinceañera has many traditions with some presenting the young girl with a scepter which represents her transition into womanhood. This is often presented to her by her parents along with family.
Her court of honor is very involved in her Quinceañera. Those who are chosen to take part in her court must take this task with honor and pride. Traditionally, they will learn a dance which is generally choreographed and is taken very seriously. They must meet for each dance rehearsal to perfect the entrance dance. This performance is her grand entrance into her reception presenting her to her honored guest. The dance is called a Val, but for some it is called the birthday waltz.
A Quinceañera is much like a wedding…there is a ceremony, a reception, a court of honor/bridesmaids and groomsmen, the giving away to the glamorous gowns and sparkly gems. The difference is that a Quince is a transition for a young girl to a woman and a Bride is joining hands with her best friends. They both are surrounded by friends and family and they are both a rite of passage.